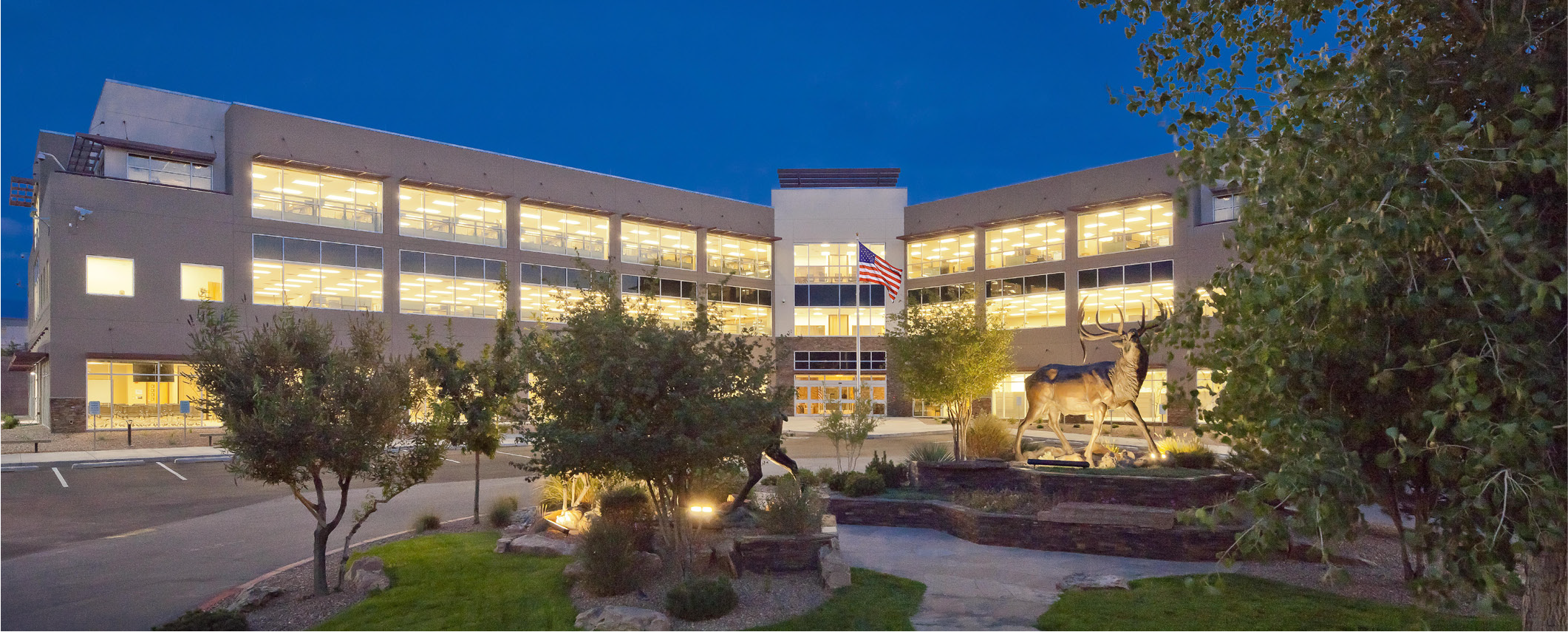 4000 Masthead at Asset Management Solutions
Download Green Ideas Project Profile
4000 Masthead is a 101,660 SF single tenant building
occupied by the U.S. Forest Service and operated and
managed by Asset Management Solutions (AMS) of New
Mexico. AMS manages over 1,000,000 SF of Office, Retail
and Industrial properties, including two other LEED for
Existing Buildings projects on Masthead Street. The building
employs design features and technology that significantly
reduce energy consumption, help with temperature
control, reduce exterior water usage through native and
adaptive landscaping, and decrease interior water use via
low-flow plumbing fixtures. Energy efficiency measures
include occupancy sensors, T-5 fluorescent lamps, water
source heat pumps, and energy recovery ventilators which
contributed towards the project achieving LEED-EB Gold
level certification and an ENERGY STAR Performance
Rating of 98.
SUSTAINABLE STRATEGIES
High-performance, reflective roofing system reduces
the Urban Heat Island Effect

Green Cleaning and Integrated Pest Management
Programs reduce occupants' exposure to toxic
chemicals and airborne particles

ENERGY STAR appliances significantly reduce the
power used directly by occupants

 Green Building Education Program educates the
community about sustainable features of the building

Sustainable Purchasing Policy requires sourcing of
recycled materials for ongoing consumables
PROJECT RESULTS
LEED for for Existing Buildings GOLD level achieved

19% of energy production comes from on-site renewable sources

37% reduction of potable water for domestic use

48% more energy efficient than similar buildings

55% reduction of potable water use for irrigation