What You Should Know About LEED v4
-Written by Charlie Popeck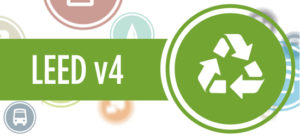 As many of you know by now, LEED version 4 will become mandatory on November 1st, 2016.  For those of you who deal with the details of LEED on a regular basis, you're probably dreading the update. Really, to you it means that more of your valuable time and resources will need to be reallocated and committed to learning the nuances of the new system, learning from untimely mistakes, and inevitably struggling with the GBCI to earn LEED certification for your projects. That being said, according to the U.S. Green Building Council, here's some of the ways LEED v4 is better:
Performance based: Takes a more performance-based approach to indoor environmental quality to ensure improved occupant comfort
Materials: Focuses on materials to get a better understanding of what's in them and the effect those components have on human health and the environment
Water Efficiency: Provides a clearer picture of water efficiency by evaluating total building water use
Smart Grid: Brings the benefits of smart grid thinking to the forefront with a credit that rewards projects for participating in demand response programs
Some important dates to consider:
October 31st, 2016: Last day to register a project under the LEED v3 system
November 1st, 2016: LEED v4 becomes

mandatory

June 30th, 2021: Last day to certify a project under the LEED v3 system
Tip of the week… Be sure to register any potential project targeting LEED certification by October 31st, 2016, and register it under the LEED v3 system.  The energy requirements are less stringent under LEED v3, it only costs $900 to register a project, and you can update to LEED v4 if you desire, at any time.