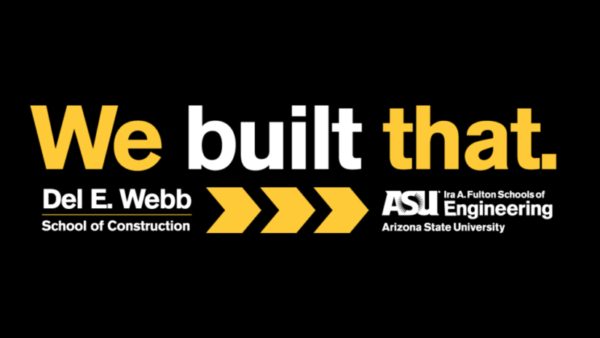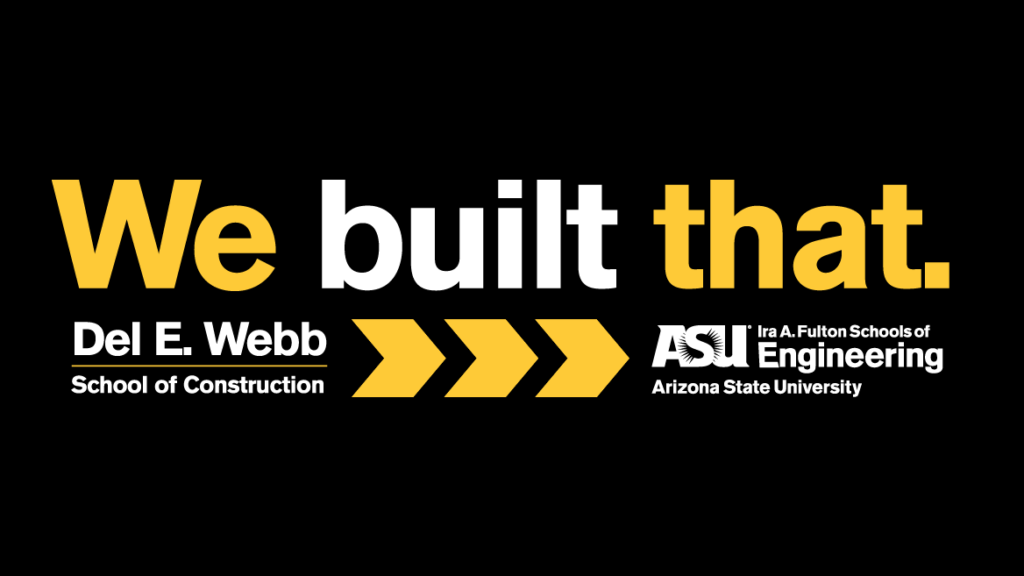 Green Ideas' President Charlie Popeck's "Sustainable Construction" course at Arizona State University is once again at capacity due to its common-sense approach to the construction industry and overall campus popularity with ASU students and industry professionals.
Charlie has been teaching the class at ASU's Del E. Webb School of Construction for several years, and the class is getting more popular each semester. The course, entitled "Sustainable Construction" was created to introduce students to the concepts of building science, sustainability and high-performance design and construction as they relate to today's Architecture-Engineering-Construction (AEC) industry. The course studies the principles associated with sustainable construction means and methods including problem definition, a definition of "sustainability", measures of sustainability, examination of current industry
Charlie stated "I'm excited to be teaching the Sustainable Construction course again at ASU, as my personal goal has always been to improve the world through common-sense building design, construction and operation practices. Teaching the course at ASU enables me to reach many professional individuals and those who are just beginning their careers in the AEC industry, and to demonstrate how high-performance design and construction makes business and financial sense. I believe that sharing the wisdom and knowledge that I have gained throughout my 40-year career in the AEC industry is an obligation that I must move forward with".
The course has been designed to focus on key areas of high-performance building design and construction and will prepare participants to successfully pass the U.S. Green Building Council's LEED Green Associate Professional Accreditation Exam. The course also sets the groundwork for students to achieve the LEED Accredited Professional (LEED AP) designation if they choose to do so, which is essentially a prerequisite for career success in the AEC industry today.
The course's key areas of high-performance building design and construction include:
Location and Transportation issues such as incorporation of vehicle charging stations into a project and proximity of the building to mass transit.
Water Efficiency for the building and building site, which is an especially relevant topic in the southwest.
Energy Efficiency, renewable energy systems and the effects of energy systems on the environment.
Materials and Resources used in the industry and how material research and selection can improve the sustainability of the building as well as positively affecting the health of building occupants.
How to create Indoor Environments that are sustainable and healthy for building occupants…a key issue in today's COVID-19 world.
The course also focuses on many innovative strategies that are not typically associated with building design and construction such as ergonomics for computer users within the building, using the building as an education tool, low-impact janitorial programs and sustainable pest control methods.
Charlie's "Sustainable Construction" course is offered every semester at ASU and other high-quality institutions like The School of Architecture at Taliesin.
Charlie is also available to conduct this course or many other AEC-related courses that will help your organization to gain a better understanding of high-performance design, building science and building rating systems as they relate to today's AEC industry.  Charlie can be contacted at 602-635-7925 or Charlie@Egreenideas.com.

Category: