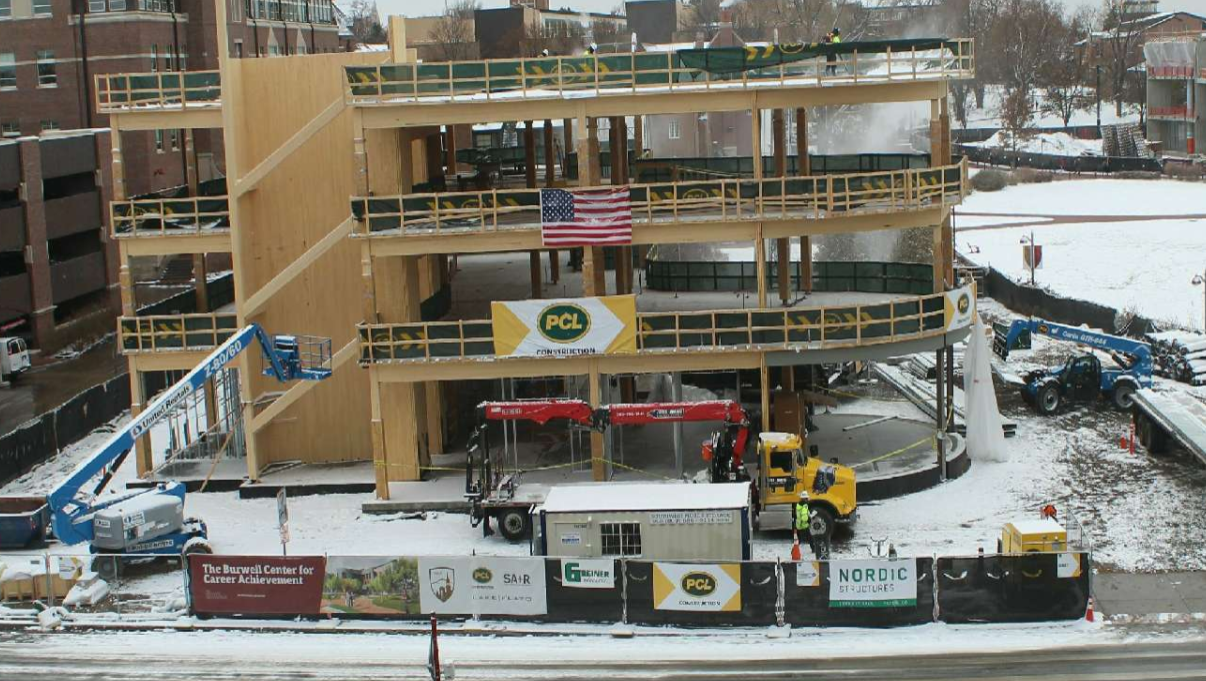 The Burwell Center for Career Achievement
Green Ideas has teamed up with design firm Lake | Flato Architects! We were brought into the project to assist with the sustainable and high-performance design elements of a new building for University of Denver. The final design program fosters a highly collaborative student career center where employees can engage with students and further their career growth. Aspiring to LEED Platinum, the facility seeks energy usage 60% below average for similar buildings.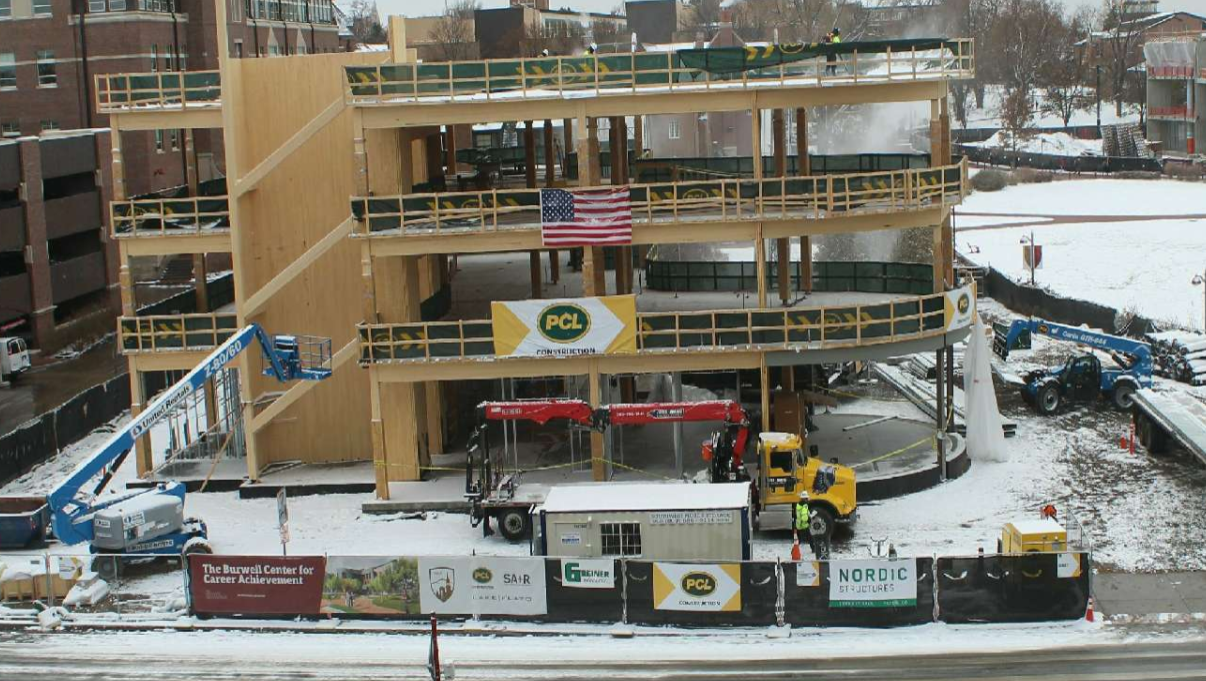 Current Project Status
The project is now under construction! Green Ideas'  Charlie Popeck  has been actively involved with the building process. Extensive daylighting models were employed to maximize views, thermal comfort and payback from the mechanical usage.
For a time-lapse view of the project, please use the link below:
https://app.oxblue.com/open/DU/Dashboard