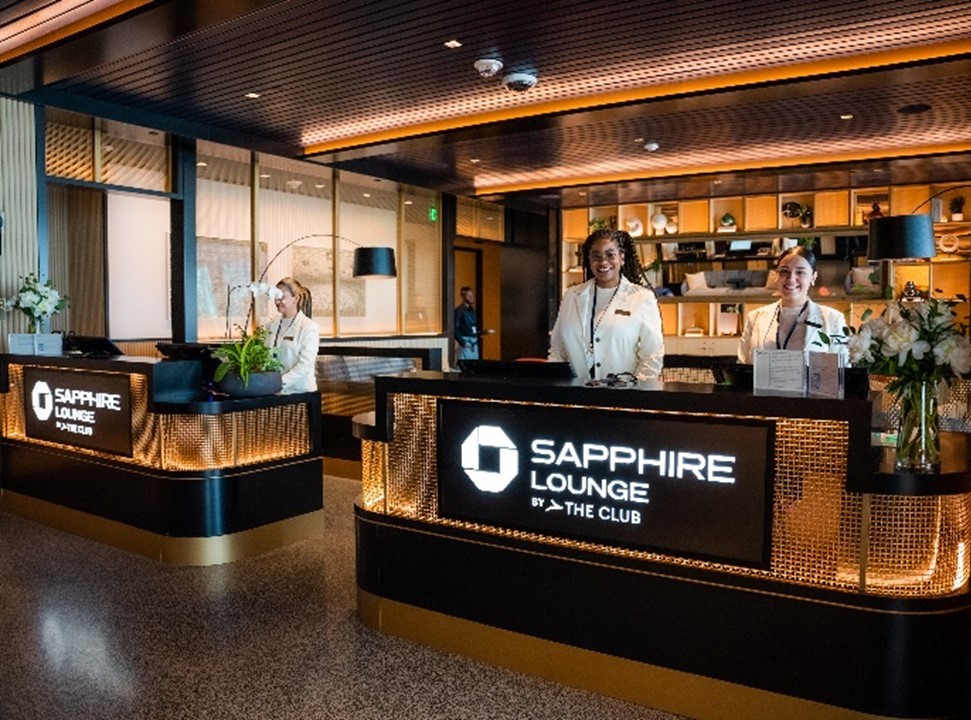 Green Ideas is excited to be working with Alston Construction on the new Chase Sapphire Lounge project at Sky Harbor International Airport in Phoenix, Arizona. The lounge is targeting LEED for Commercial Interiors (LEED-CI) Gold level certification per Chase's impressive commitment to high-performance design and construction practices and will be completed in January 2024.
The lounge, a 3,592 SF space located in Concourse Level 3 in Terminal 4, is especially significant for Green Ideas, as we completed the Terminal 4 South Concourse 1 project at the same airport last year with McCarthy Construction. That project is scheduled to achieve LEED for New Construction (LEED-NC) Silver level certification sometime in 2024.
It's also an important project as Green Ideas expands its footprint to work with clients around the globe. In this case, Chase has developed several Sapphire Lounge projects in airports including Boston's Logan International Airport, the Austin-Bergstrom Airport, Harry Reid International Airport in Las Vegas, and the Hong Kong International Airport.
We are assisting Alston Construction with creation of a Construction Waste Management Plan, Indoor Air Quality Management Plan, an Indoor Air Quality Assessment, and selection / purchasing of sustainable materials that have Environmental Product Declarations (EPDs) available…all in order to satisfy the typical general contractor's responsibilities within the LEED program.
Amenities at the lounges include spaces for working or relaxing, wellness areas, private bathrooms with showers, complimentary high-speed Wi-Fi, and local food and beverage options. See more about the Chase Sapphire Lounges at https://account.chase.com/sapphire-airport-lounge.