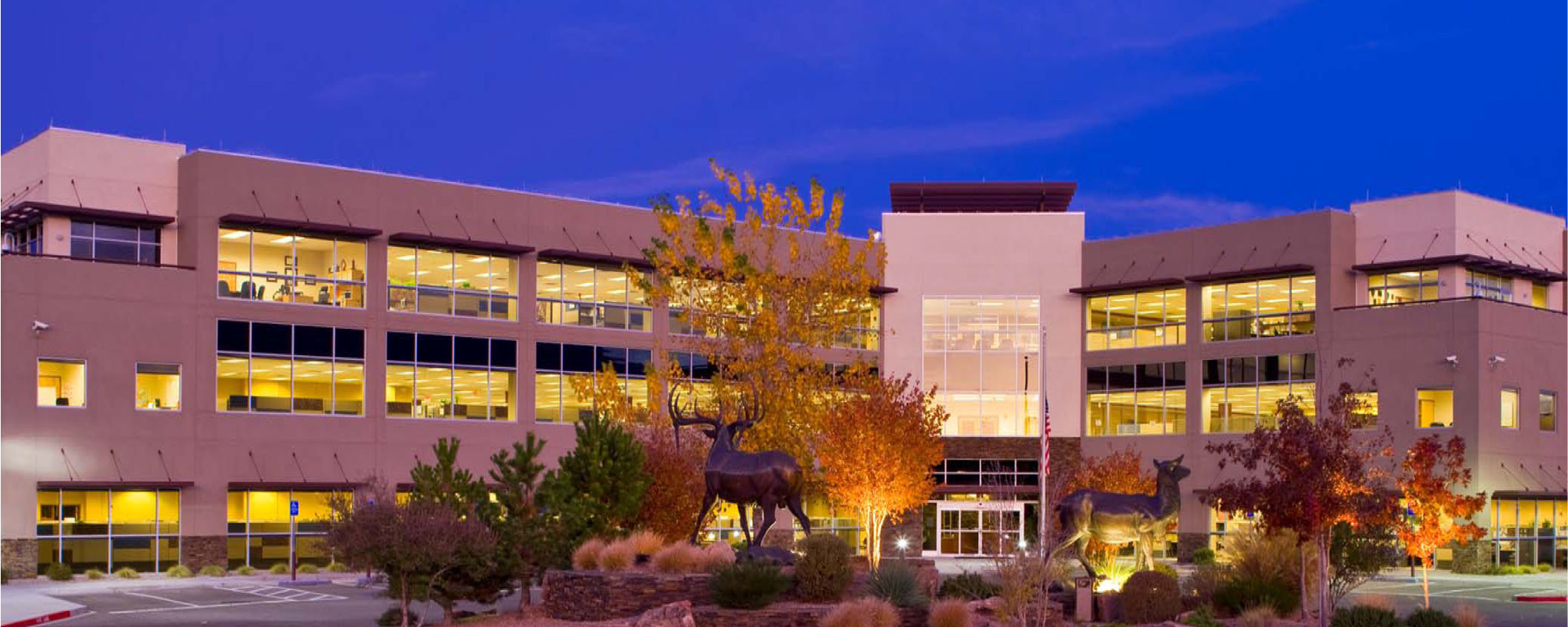 3900 Masthead at Asset Management Solutions
Download Green Ideas Project Profile
3900 Masthead, a 95,402 SF 3-story office building, is
operated and managed by Asset Management Solutions
(AMS) for their tenant, the U.S. Forest Service (USFS),
Dept. of the Interior. The building employs design features
and technology that significantly reduce energy and water
consumption while providing a well ventilated, healthy
building. Respect for finite resources and the health
and comfort of building occupants is also reflected in
the multiple low-impact operations and maintenance
practices used by AMS and the sustainable initiatives
implemented by the USFS. Energy efficiency measures
include T-8 fluorescent lamps, occupancy sensors, building
automation system, water source heat pumps, and
energy recovery ventilators resulting in an ENERGY STAR
performance rating of 82.
SUSTAINABLE STRATEGIES
ENERGY STAR appliances significantly reduce the
power used directly by occupants

Cooling tower water use is monitored and effectively
managed to reduce water waste

Indoor air quality performance according to ASHRAE Standard 62.1-2010 provides superior  ventilation for improved well-being of occupants

 

High level of lighting controls at individual
workstations and spaces used by groups

Green Cleaning and Integrated Pest Management
Programs reduce occupants' exposure to toxic
chemicals and airborne particles
Together, AMS and USFS divert many waste stream
materials including commingled recyclables,
landscape trimmings, shredded paper, batteries, and
toner cartridges
PROJECT RESULTS
LEED for Existing Buildings SILVER level achieved

28% water use reduction through low-flow plumbing fixtures

45% more energy efficient than similar buildings

50% reduction of potable water use for irrigation

100% of janitorial supplies have ecolabels or contain recycled materials