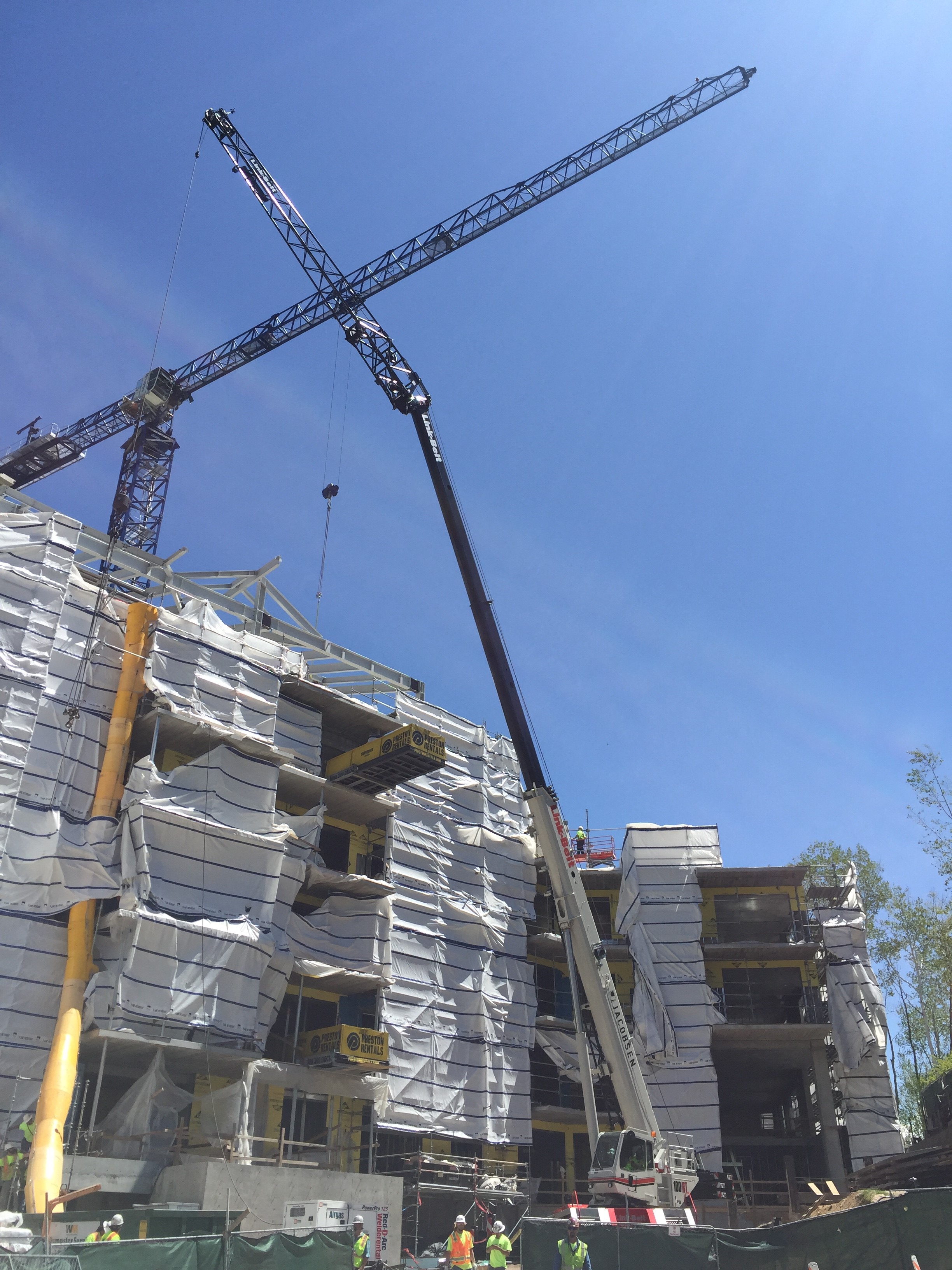 One Empire Pass Project Update
One Empire Pass is a cutting-edge, luxury condominium project located in the mountains above Park City, Utah. Green Ideas worked with the owner and developer East/West Partners, alongside IBI Group and their engineering consultants, to validate envelope assemblies, glazing schemes, and mechanical/electrical systems for optimized and cohesive performance. This analysis was engaged through BIM integrated Daylight & Energy Modeling.
The results from our integrated modeling process speak for themselves! Extensive floor-to-ceiling glazing units, optimized daylighting inside individual residential units and impressive views to the surrounding ski resort/Park City Valley were realized and included in the final design!
Current Project Status
The project is now vertical and being enclosed! Check out the view from the top!

 

This project has just been completed. Jacobsen Construction  headed the construction effort. Currently, slabs are being poured and the design is going vertical! Check out the following drone footage (provided by East/West Partners) for a shot of construction and the surrounding site context. What an exciting project!