Would You Want To Get On This Boat (Part 3)? Why Introduce A Construction Manager Into Your Process?
-This is the third installation of a collaborative series: written by John Cribbs & Chase McWhorter at Cedar+Mac
Revisiting the Ongoing Analogy of Sailing
If you are the owner of our metaphorical boat preparing to sail across the Atlantic, wouldn't you want to hire a captain, ideally one who has sailed the route before and implemented various tools to maximize efficiency? An important component of being a captain is making sure the route makes sense before setting sail, as well as continuously confirming the route is being followed. In essence, you typically look to hire an experienced party who has sailed the route before and can properly plan and implement solutions throughout the trip.
 Relationship to the AEC Industry:
BIM is a disruptive technology that has traditionally been misused, misunderstood and under-defined. In our opinion, most of the misunderstandings in regards to BIM stem from it being controlled improperly. Enter the Construction Manager. With a fiduciary responsibility to the owner, this stakeholder within the project delivery process has a lot of interest in properly defining all phases of the project as well as making sure all parties clearly understand objectives and are working together efficiently. This is an important notion as we begin to see the emergence of alternative project delivery methods where teams are becoming more integrated and reliant on one another's expertise. This person is well positioned to assist project teams in properly defining BIM for the project and has the unique ability to engage in vetting and researching BIM process control and technological input at a project specific level. This, in my opinion, is one of the key components to successfully integrating BIM into a project and one which should begin reversing the productivity curve that the industry has become accustomed to over the last 50+ years.
Takeaway:
Hire a captain! Don't let your ship set sail without putting an experienced, solutions driven person in control of the voyage. Ideally, the captain you hire is technologically advanced enough to implement useful technology while also guarded enough to vet useless technology and incompetent team members. This unique ability is hard to come by, but as an owner, we believe it is worth the search to find a captain who can guide your ship safely and efficiently. Otherwise, the risk of your voyage failing increases.
This is no different on any construction endeavor.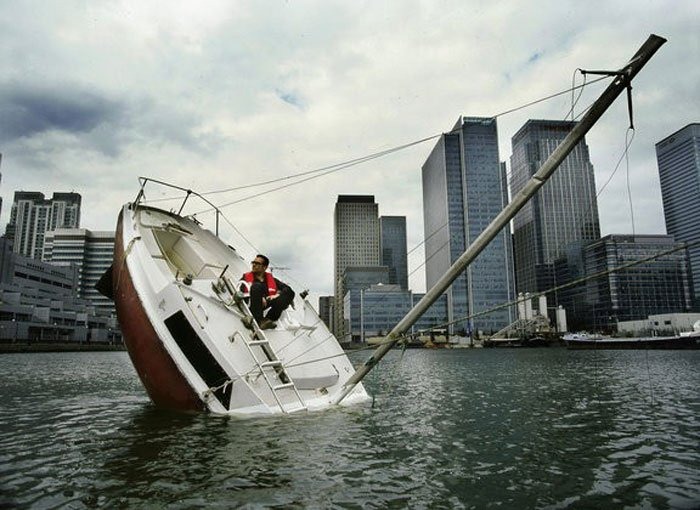 Stay tuned for the next entry!