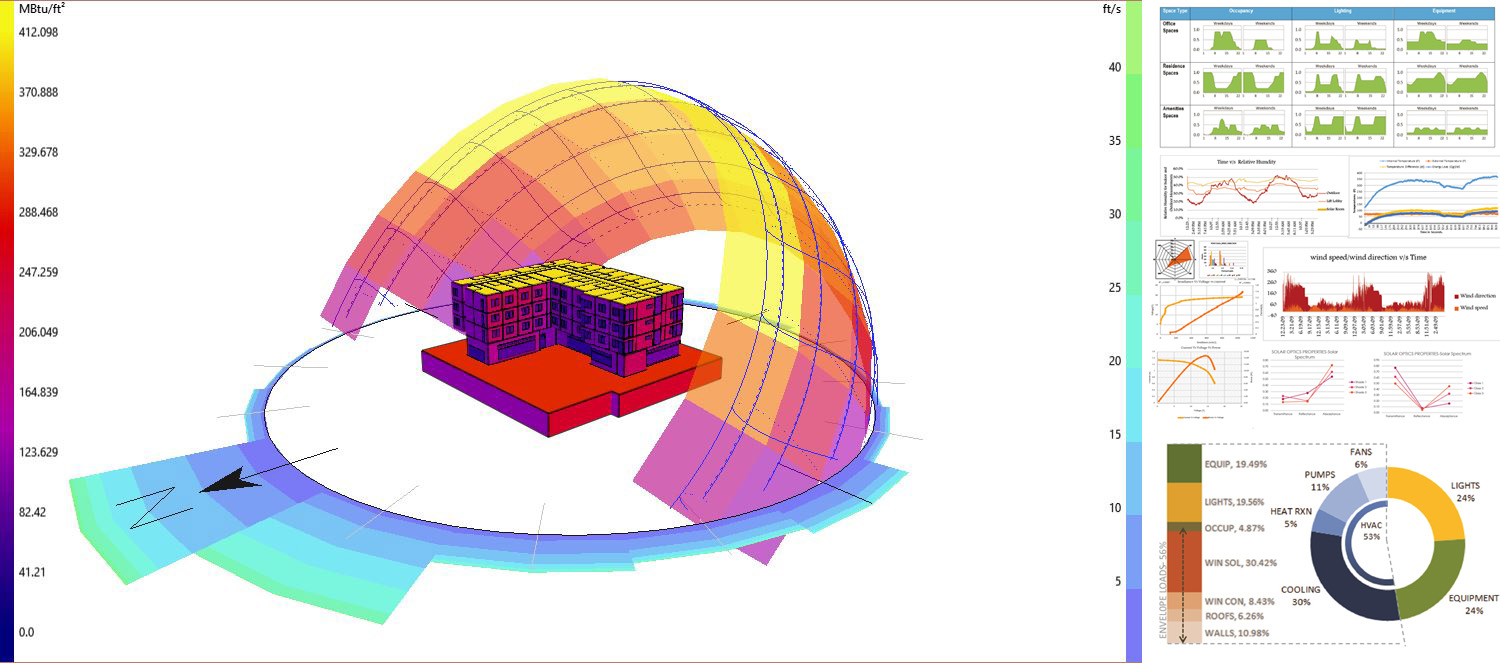 Green Ideas Principals Charlie Popeck & John Cribbs to Present at the Construction Specifications Institute (CSI) Phoenix Chapter's Monthly Meeting
Green Ideas will headline the CSI Phoenix Chapter's Monthly Meeting on Thursday, September 22, 2016. The meeting will be held at the Phoenix DoubleTree Suites (320 N 44th St. Phoenix, AZ 85008) from 11:30am-1:00pm.
Presentation Title: "Energy Modeling for the 21st Century"
Energy consumed by a building, in the course of its lifespan, has the most significant impact on the environment of any aspect of design, construction or operations. It is also the one of the biggest costs faced by a building owner.
Consequently, the considered selection of building materials and architectural, mechanical, electrical and controls systems are of critical importance to the ultimate energy performance of a design. Growing technology and software provides a platform for assessment of design options. Modeling, early in the design process allows a design team to evaluate and compare alternative materials and systems, coupled with capital costs, operating costs, and replacement costs. This thorough understanding of the life-cycle implications of material and system options can result in a high-performance building, which is a competitive advantage in the marketplace.
Increasingly, progressive design teams are utilizing 3D Energy and Daylight Modeling as a component of a building science approach to design. However, Energy Modeling is often used incorrectly or at the wrong time, hindering the overall value of the tool.
This presentation will focus on best practices for Energy and Daylight Modeling and how these Models can be used to better equip design teams with data for a more informed decision making process in the course of design. Our presenters, Green Ideas High-Performance Building Consultants, will introduce an iterative approach to 3D Modeling which provides true building science approach for project teams, while keeping pace with stringent design timelines and budgets. The presentation will highlight how an integral modeling process can positively enhance the lifecycle operating costs for building owners, offering value-¬added recommendations that will improve the energy performance of a design.
Learning Objectives:
Review Energy Modeling basics and why / when Energy Modeling should be performed
Discover the current status of Energy Modeling software packages typically utilized in the marketplace
Realize how the latest Energy Modeling software can address interoperability, and integrate daylighting, computational fluid dynamics, and plant / controls modeling into a single platform with a dynamic simulation engine
Learn the most effective Energy Modeling process and understand the importance of content generation
Engage in a case study that compares different Energy Modeling software packages
Identify opportunities for enhancing your AEC business deliverables
Understand how to apply Energy Modeling to the new LEED v4 system
Registration:
Please visit the CSI Phoenix website to register. Feel free to contact us directly with any questions. We look forward to seeing you at the event!
This entry was posted in Press
Category: