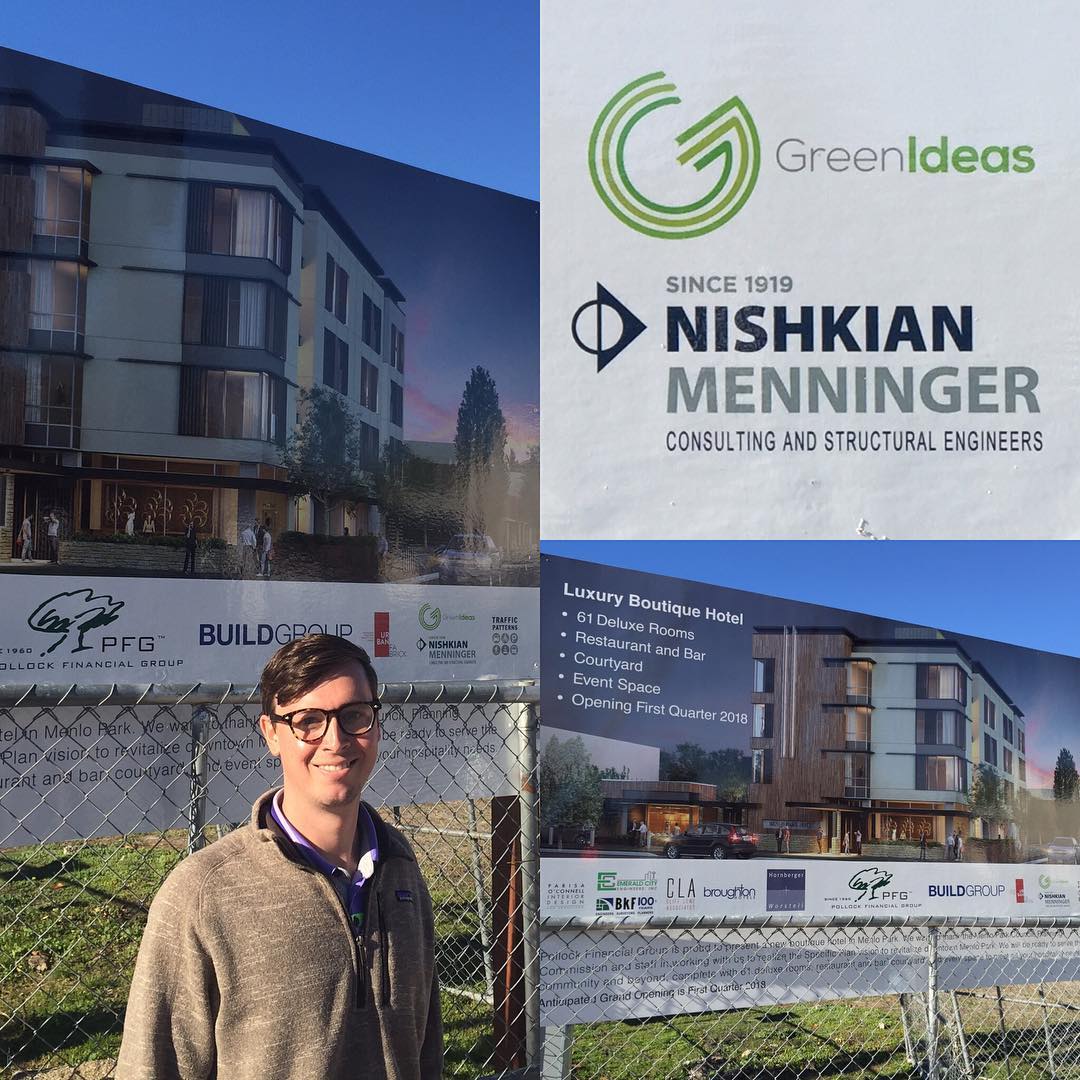 Menlo Park, California Boutique Hotel Project Update
Green Ideas has teamed up with Hornberger/Worstell Architects out of San Francisco, CA and Portola Valley-based  Pollock Financial Group to assist in the design of a high-performance, boutique hotel. The final design calls for a 63-room, four-story hotel with an underground parking garage which utilizes "stack technology" for maximizing parking capacity within the small site constraints. The hotel will also have a pool area and a self-contained restaurant and bar for guests.
Current Project Status
The project is now under construction! John Cribbs visited the site on December 1st, 2016 and was able to watch the excavation process for foundation piers.
Build Group is at the helm for construction. The project is set to open in fall of 2017. Green Ideas will continue to be engaged with the project team to verify and validate energy conservation elements in the design.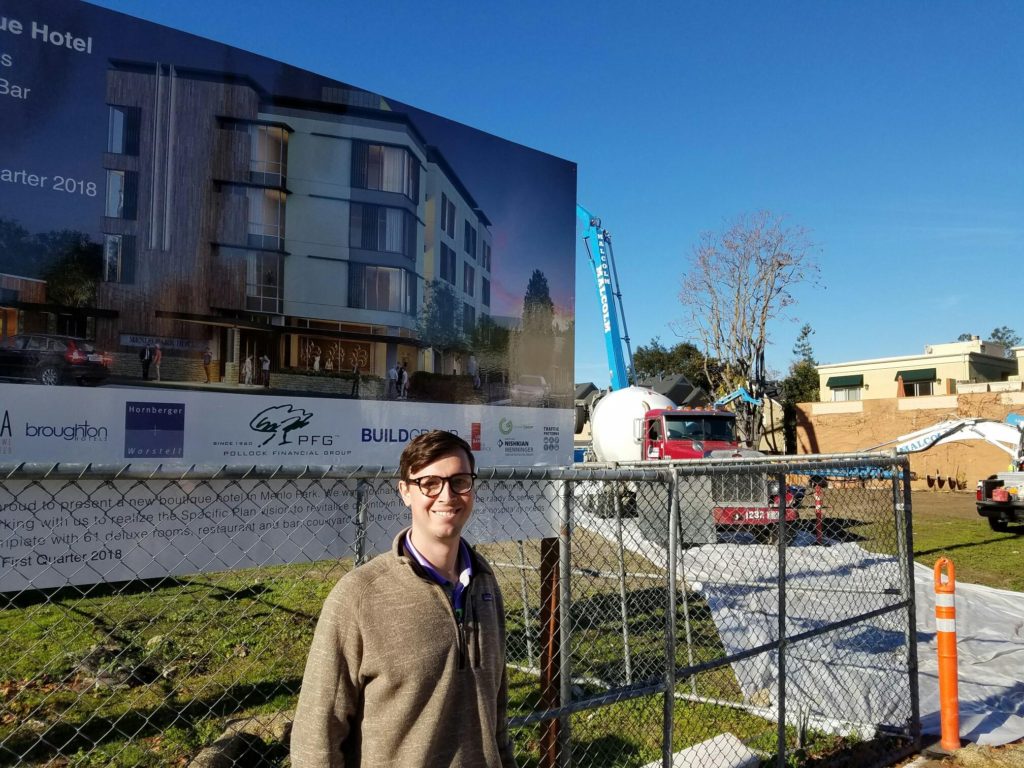 Thanks for making us a part of the team and recognizing us on the site project board Ross Edwards!