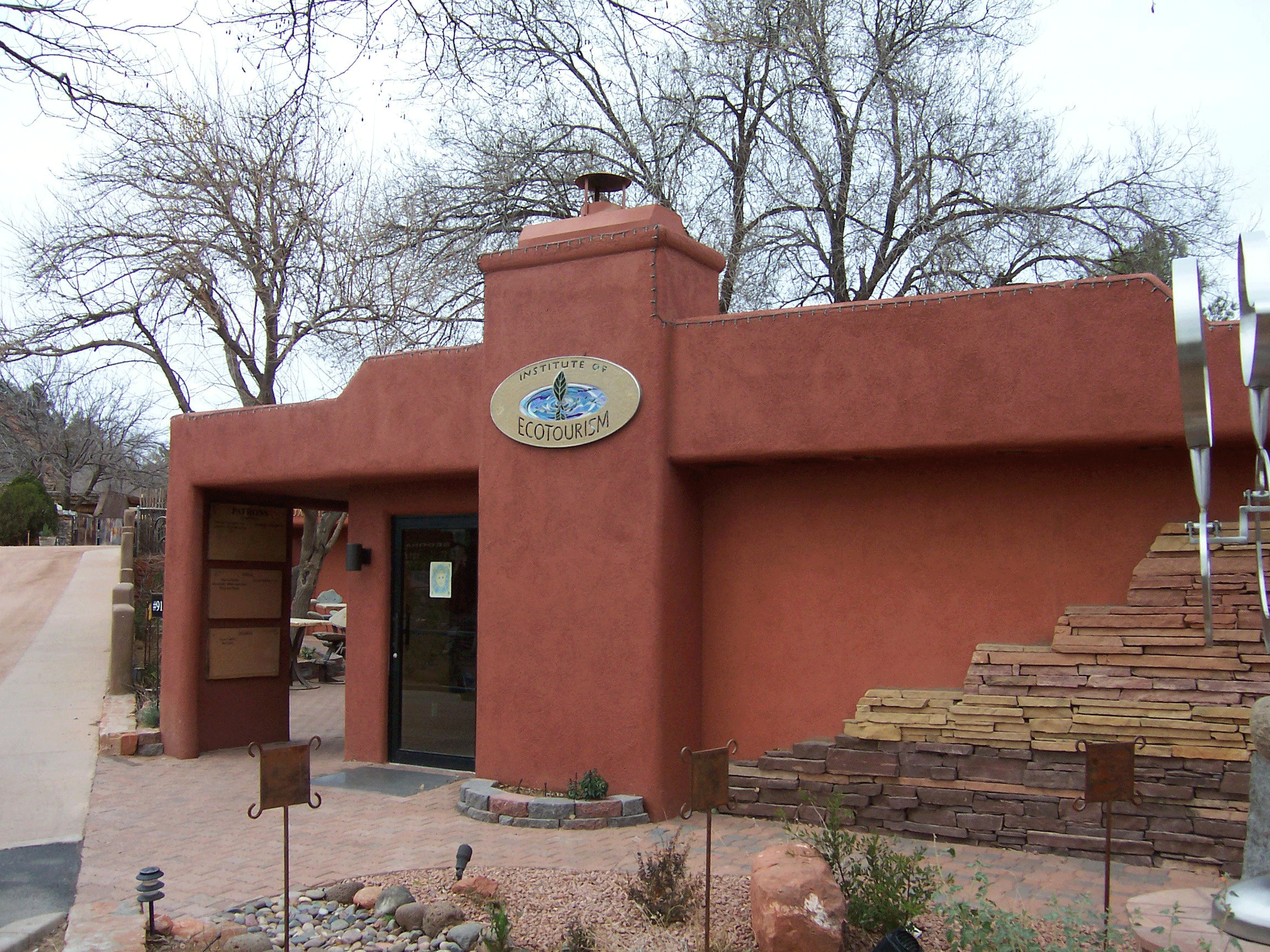 Wow! It seems impossible that we've been following our passion for sustainability, building science, and high-performance building design and construction for over 20 years! When we revisit our progress, it's with a little nostalgia and a lot of pride in the projects Green Ideas has completed and the positive impact we've made.
A recent stroll down memory lane brought us to The Institute of Ecotourism in Sedona, Arizona. It was one of the first LEED projects that Green Ideas certified for ILX Resorts and it was the first LEED Gold level certified building in the State of Arizona. As another reminder of how far we've come, the project was certified using the LEED 2.1 rating system!
The mission of the IET is to promote the experience of environmentally conscious tourism, sustainable community development, and place-based environmental education. Located in the beautiful red rocks of Sedona, Arizona, the project utilizes drought resistant landscaping to reflect the indigenous landscapes native to the region, while reducing water use for irrigation. Mechanical systems have been installed which significantly exceed ASHRAE requirements and daylighting is enhanced in the main gallery building by the presence of three tubular skylights, reducing the need for artificial lighting. Green Power is used exclusively to power the facility where visitors can explore topics of natural history, indigenous cultures and resource conservation with several state-of-the-art interactive exhibits and ongoing video presentations.
As our 20th anniversary year progresses, we'll continue to reflect on Green Ideas' substantial portfolio of high-performance projects and other cool moments from our history. We hope you enjoy them as much as we do!