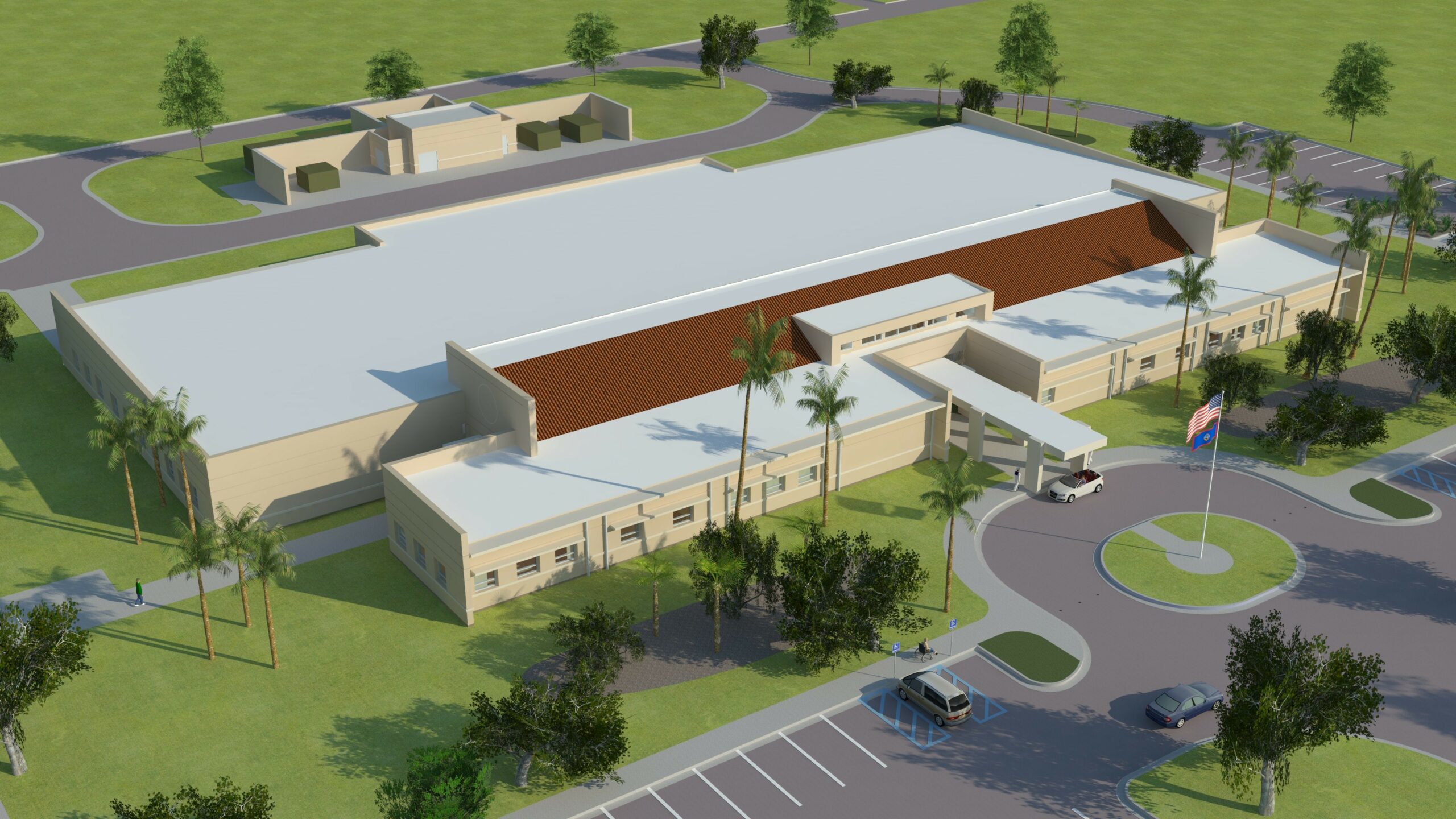 Green Ideas is proud to be part of the team building a new high-performance 52,000 SF Dental Clinic on the island of Guam for members of the US military and their families. The project has targeted LEED Silver certification, ensuring a facility that is cost-effective to operate while serving the health and well-being of its occupants and patients.
We have been part of the project from the beginning, supporting Caddell-NAN JV with their LEED certification efforts for the APRA Medical/Dental Clinic which requires 50 points for LEED Silver level certification within the LEED for New Construction rating system.
Green Ideas created the mandated Sustainability Action Plan that details requirements for meeting High-Performance and Sustainable Building (HPSB) Guiding Principles and the LEED credits required to achieve LEED Silver certification for the Clinic.
Caddell-NAN JV is implementing the requirements onsite to ensure implementation of the federal government's high-performance building targets. Some of the sustainability goals for the APRA Medical/Dental Clinic include:
Incorporation of the HPSB Guiding Principles into the project, specifically; building systems commissioning, energy efficient building envelope, improved indoor air quality through reduction of volatile organic compounds (VOCs) in building materials and using recycled content and bio-based products
Implementing a Construction Waste Management Program throughout the construction phase to divert waste material from landfills
Using resources efficiently and minimizing raw material resource consumption, including energy, water, land, and materials, both during the construction process and throughout the life of the facility
Maximizing resource reuse while maintaining financial stewardship
Moving away from fossil fuels and toward renewable energy sources
Creating a healthy and productive work environment for all who use the facility
Building facilities of long-term value
Protecting and restoring the natural environment
Our project team is thrilled to help Naval Facilities Engineering Systems Command's (NAVFAC) exceed its expectations for providing a high-performance, sustainable facility that is consistent with its commitment to providing exceptional services to the Nation's Armed Services. Green Ideas President Charlie Popeck stated "I've been honored to work with such a dedicated project team over the last few years and its good to know that Green Ideas is helping to achieve high-performance building results around the globe". The project will be receiving the coveted LEED Silver level certification later this year.