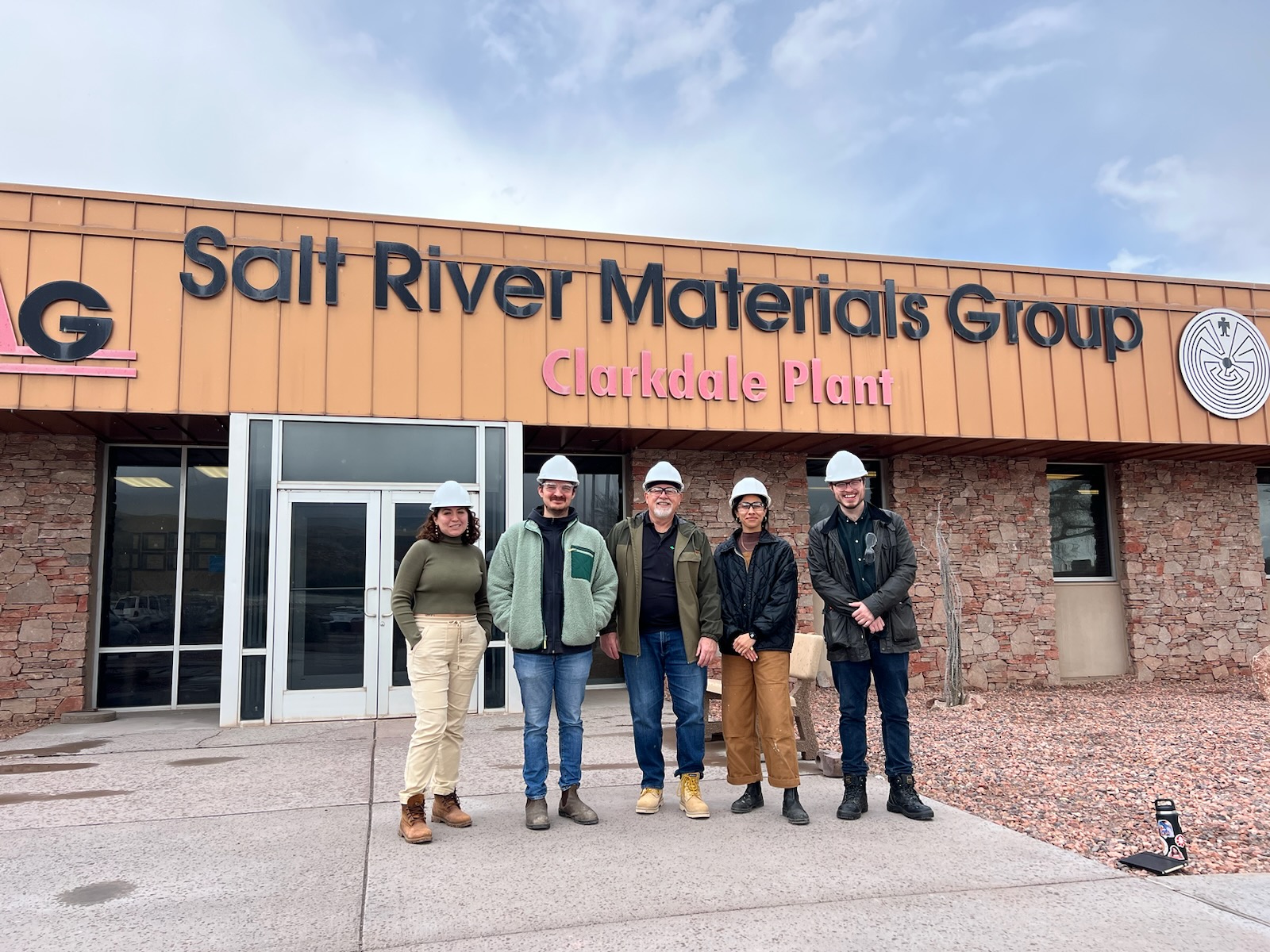 As part of his ongoing mission to educate the industry about high-performance construction materials and methods, Green Ideas President Charlie Popeck recently brought a group of his School of Architecture students on an eye-opening tour of Salt River Materials Group's (SRMG) Clarkdale Cement Plant.
Charlie's "Principles of Sustainability" students learned about the history of the Clarkdale, Arizona plant, saw the on-site sourcing of raw materials, the manufacturing process, and heard about the strict quality control methods being applied to SRMG's cement products.
Given the students' coursework, Scott Palmer, SRMG's Market Development Manager and Brett Lindsay, the Senior Director of Cement Operations and Environmental, focused on the sustainability and performance aspects of products from the plant. They provided detailed explanations about the recyclability of concrete products and how fly ash contributes to a sustainable High Volume Fly Ash (HVFA) concrete mix design.
As in years past, the students were impressed with the attention to detail SRMG applies to their manufacturing process and their creativity was piqued by the many sustainable elements concrete products can provide to their future design projects. Charlie typically includes this tour as part of his popular "Principles of Sustainability" and "Applied Sustainable Construction" curriculum at The School of Architecture.
Contact Charlie directly at Charlie@Egreenideas.com or 602-635-7925 to talk about how a sustainable concrete mix design can add to the sustainability of your projects or to learn about his experience in building science and high-performance building.