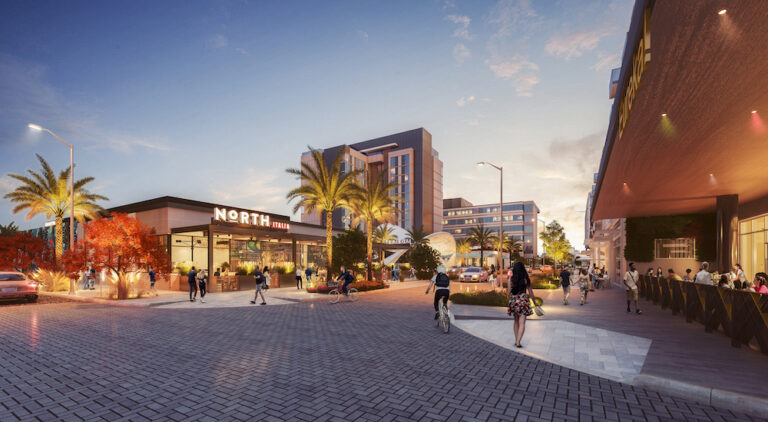 The Novus Innovation Corridor in Tempe, Arizona is about to add three high-end restaurants to the development. The three stand-alone restaurants are owned by Fox Restaurant Concepts (FRC). Flower Child, Blanco Taco Cocina + Cantina and North Italia are being designed by Nelsen Partners Architects & Planners and will complete construction in 2024. LEED for New Construction (LEED-NC) certification will be completed for all three shortly afterwards.
The restaurants will be located adjacent to each other within Novus Place, the entertainment district within the Novus Innovation Corridor which will include 275,000 square feet of dining, shopping and entertainment venues. Novus Place also will serve as the central gathering place for residents and visitors who want to visit and explore Novus Place along shaded walkways and paved bike paths at the community's urban parks and pedestrian promenades.
The FRC restaurants will offer outdoor patios, valet parking and take-out spaces and are scheduled to open in 2024. The three restaurants will be around in an urban park currently in design.
"Considering that all three restaurants are located on the same parcel at Novus, we will be utilizing the LEED Campus Approach for the restaurants, meaning that the required LEED documentation will be submitted for the certification as one to the U.S. Green Building Council (USGBC). This approach simplifies the LEED process and will expedite the final LEED award for the projects" said Green Ideas President Charlie Popeck.
Novus is a public-private partnership between ASU and Catellus Development Corporation. Upon completion, Novus will also encompass 4.5 million square feet of premium Class A office space, hospitality assets and 4,100 residences. For more information, visit NovusASU.com.