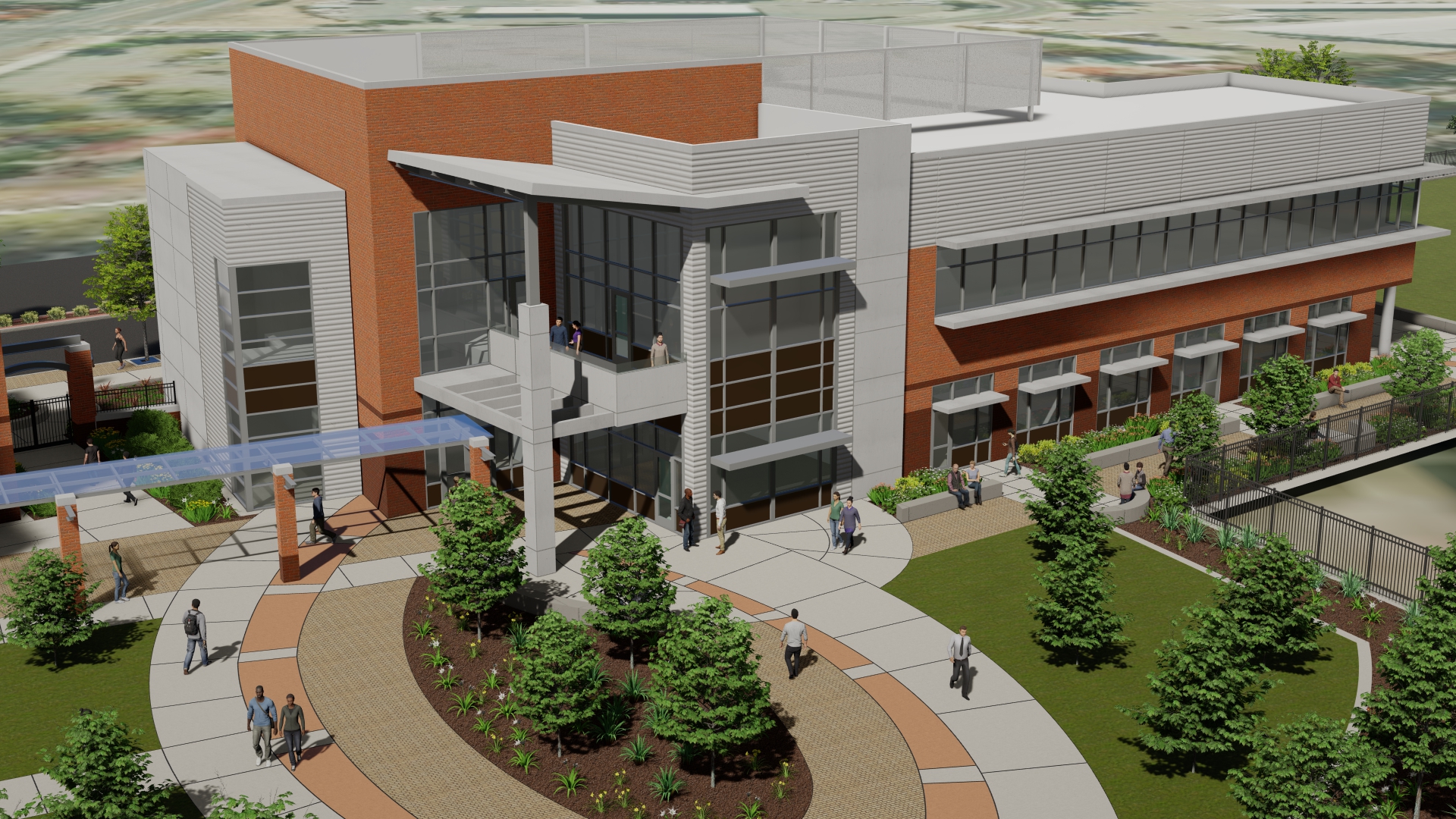 Green Ideas is excited to assist with LEED Silver certification for the new $18.4 million Rancho Cordova Center Phase 2 Project at the Los Rios Community College District. We are supporting Studio W Architects of Sacramento, California as they design the campus addition to provide lecture classrooms, multi-disciplinary laboratory spaces, and enhanced amenities to this satellite educational center.
The satellite education center will focus on the transient nature of the student population and encourage students' connection to the campus by providing areas for study and gathering in-between classes. Studio W Architects utilized the lobbies, corridors and spaces outside of the traditional classrooms, lecture rooms and labs to incorporate group social areas and individualized study pods. The 21,000 square foot, two-story building will be added to the existing campus on a compact 3-acre site in the City of Rancho Cordova.
The design for the new building will complement the architectural vocabulary of the Phase 1 building, reinforcing the campus identity, enhancing student success and programmatically balancing space for student and faculty needs. The expansion will reinforce the campus' connection with the community and adjacent amenities, including the Regional Transit hub and the eventual home of the City of Rancho Cordova Civic Center, which is also currently in development.
The Rancho Cordova Center Phase 2 Project has completed design and will start construction soon. It is emphasizing energy and water efficiency through enhanced mechanical systems, water efficient fixtures and building systems commissioning.
"We are honored to be supporting Studio W Architects and the construction team on this important project. We look forward to working with Los Rios Community College District, the City of Rancho Cordova and the users of this exceptional building" said Green Ideas' President Charlie Popeck.
Stay tuned to Green Ideas Building Science Consultants at our LinkedIn page and website to learn more about other projects we're working on around the globe.