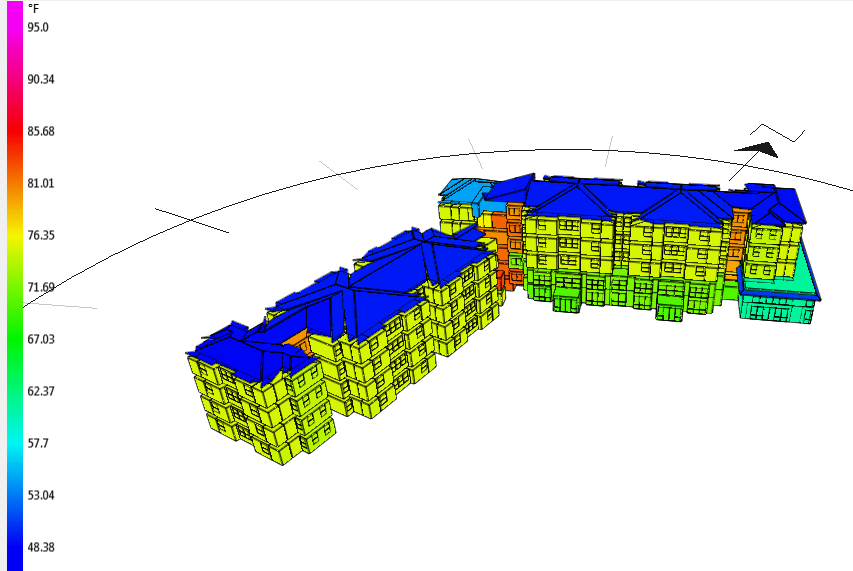 Green Ideas Principals Charlie Popeck & John Cribbs to Present at Okland Construction
Green Ideas will headline the USGBC Arizona Chapter's Lunch + LEED event on Wednesday, November 2, 2016. The seminar will be held at Okland Construction's Office (1700 N. McClintock Drive, Tempe, AZ 85281) from 11:30am-1:00pm.
Presentation Title: "Getting the Most from Your Energy & Daylight Model"
3D Energy & Daylight Modeling is a necessary tool that progressive design teams utilize to implement a building science approach to the design, construction and operation of high-performance buildings. However, Energy Modeling is often used incorrectly or at the wrong time, hindering the overall value of the tool.
Charlie Popeck and John Cribbs, Ph.D., will introduce an iterative approach to Energy Modeling that provides a true building science approach for project teams, while keeping pace with stringent design timelines and budgets. Ultimately, the presentation will highlight how an integrative Energy Modeling process will positively enhance the lifecycle operating costs for building owners.
Learning Objectives:
Identify Energy Modeling basics and why/when Energy Modeling should be performed
Discover the current status of Energy Modeling software packages typically utilized in the marketplace
Engage in case studies that compare different Energy Modeling software packages
Understand how to apply Energy & Daylight Modeling to the new LEED v4 system
Agenda:
11:30am – 12:00pm: Check-in
12:00pm – 1:00pm: Presentation and discussion
Registration:
This presentation has been approved for 1 GBCI CE hour! Please visit the USGBC Arizona Eventbrite website to register. Feel free to contact us directly with any questions. We look forward to seeing you at the event!
This entry was posted in Press
Category: